Get more information about network video recorders (NVR)
and digital video recorders (DVR)


NVR/DVR
Automatic switching between high definition main stream and lower resolution sub-stream helps maintain high quality of service by requiring less network bandwidth and PC performance when multiple cameras are viewed simultaneously. Plus, the window size threshold for automatic stream switching is adjustable in the Control Client.
With the main/sub-stream auto-switch threshold set to 1/9 of the screen, three streams above remain in main stream.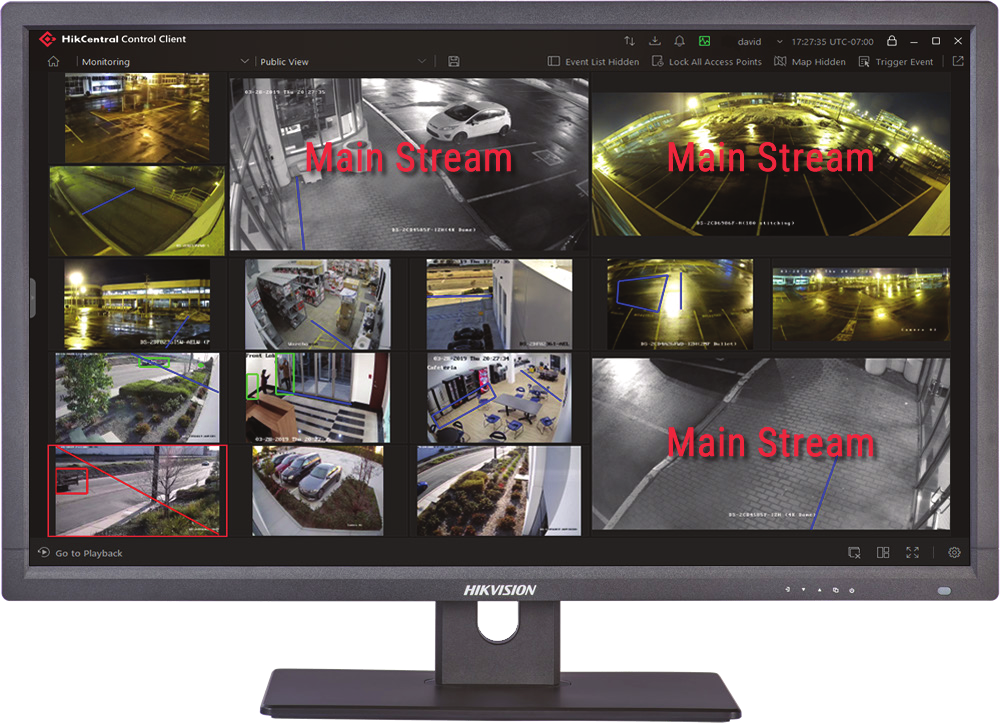 Adaptive window division provides more intuitive and convenient video channel organization.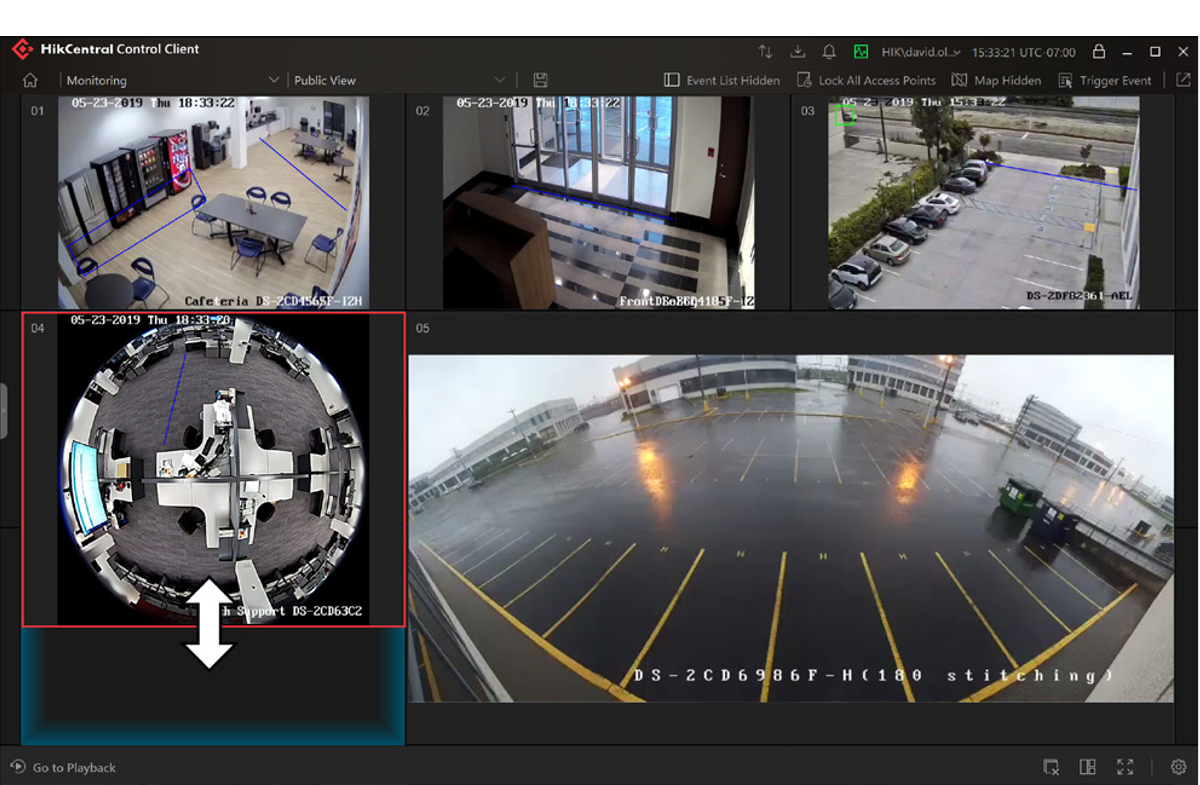 Video bit rates auto-adjust for slow networks going from supported video recorders and cameras to HikCentral clients.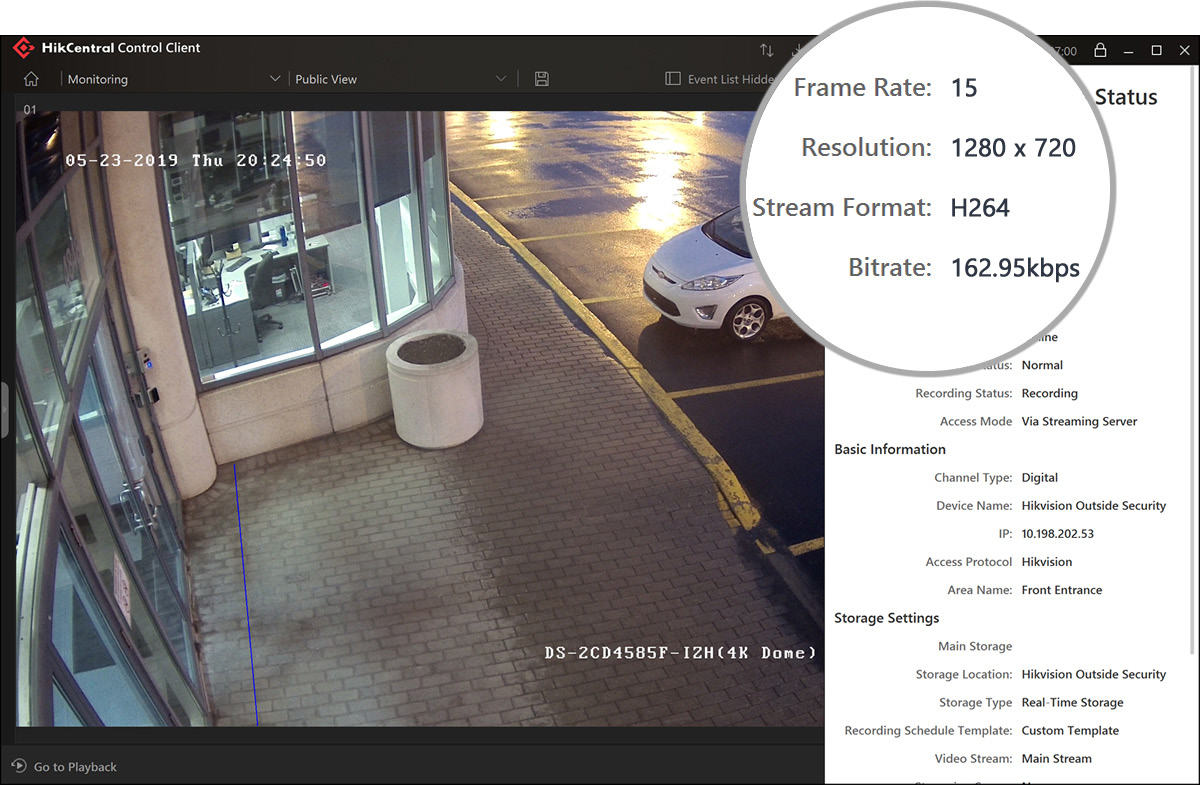 Flexible PTZ operation
Intuitive zoom and expanded viewing
View multiple fisheye expansions and other cameras together
Supports multiple fisheye camera models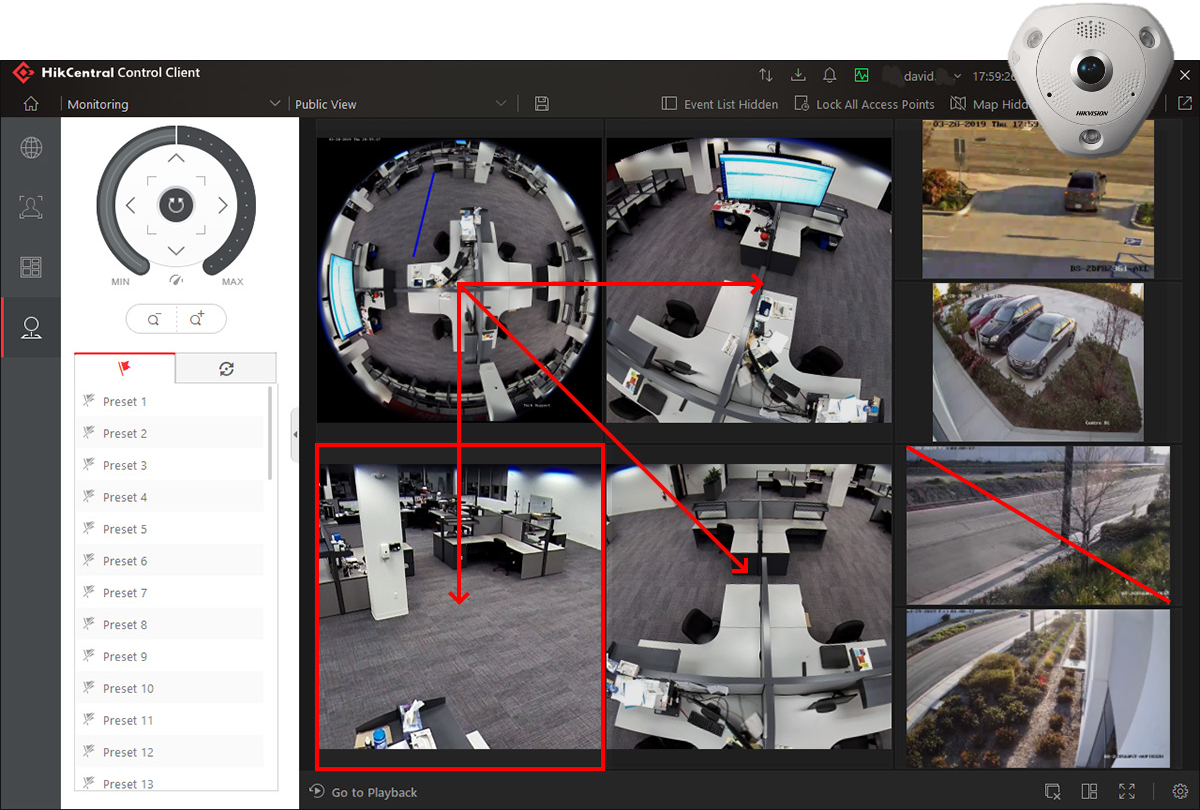 On-screen drag, scroll and 3D positioning
On-screen sidebar controls
On-screen sidebar controls
PC keyboard control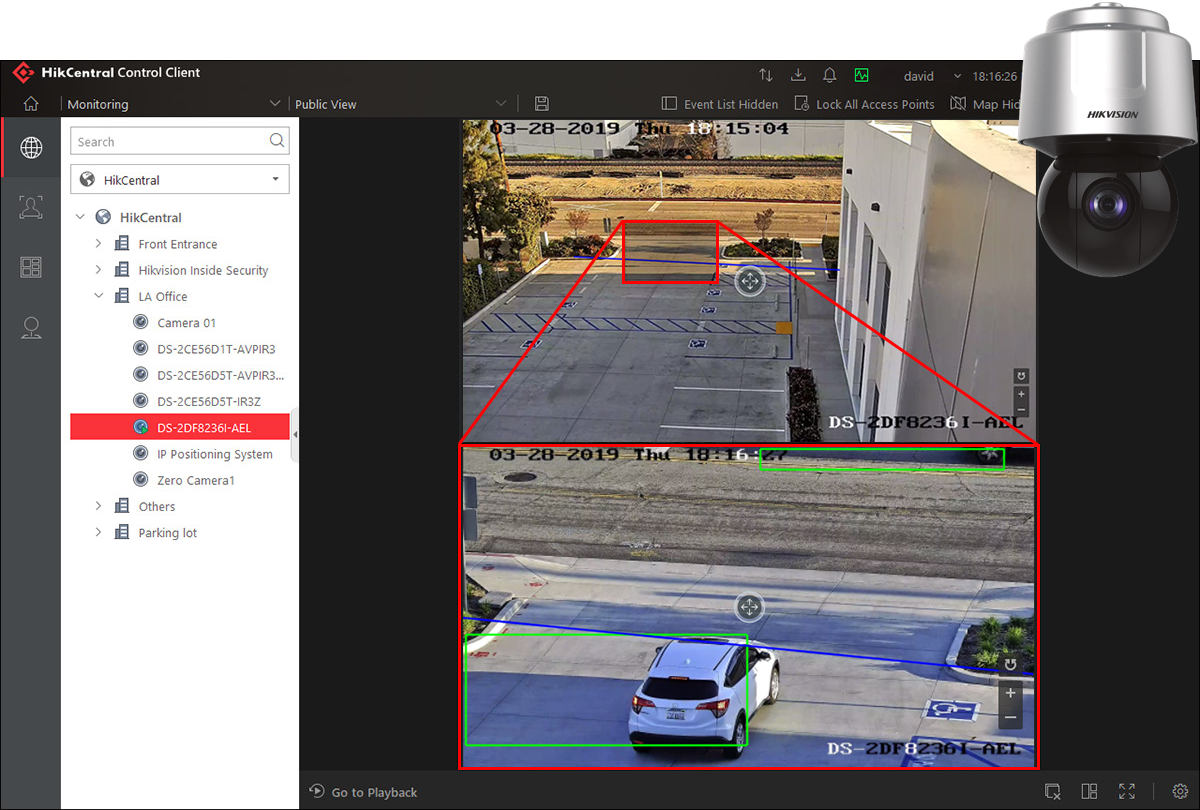 Powerful video
Search
Playback
Export
feature
Thumbnails provide quick incident location
Tag incidents for subsequent review
Lock video segments to protect from overwriting
Export video for secure, easy sharing
Digitally zoom in to capture details
Expand and explore fisheye video post-recording
Capture pictures and print with notes
Send playback to your smart wall
Synchronize or desynchronize multiple channels
Smooth streaming adapts to slow networks
Frame-extracting playback saves more bandwidth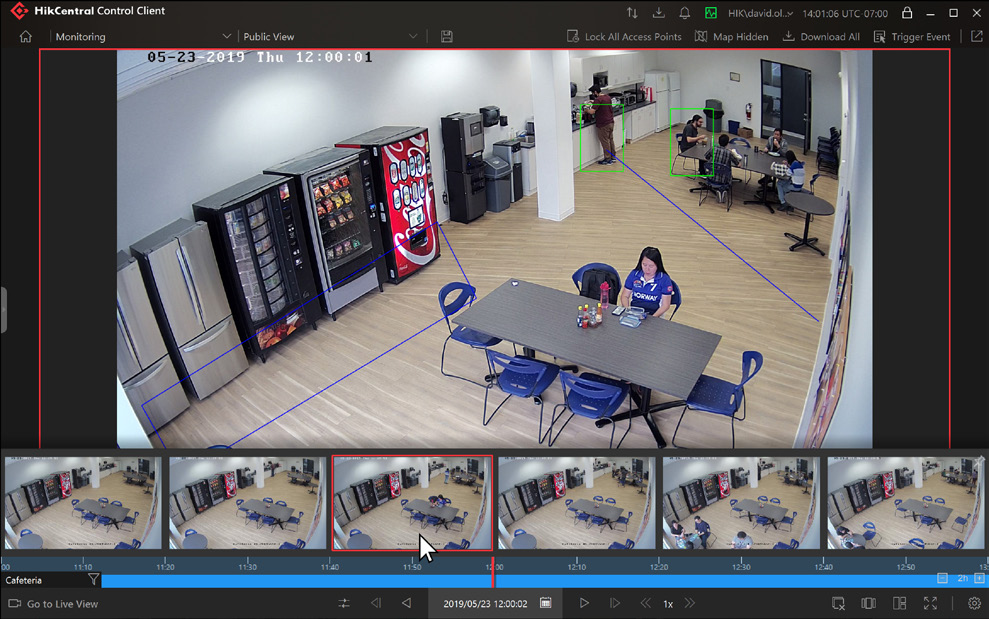 After-the-fact video content analysis (VCA) speeds pinpointing the event of interest using any of these search types.
Rectangular area motion detection
Line crossing detection
Polygonal area intrusion detection
Video content searching requires cameras with VCA capabilities.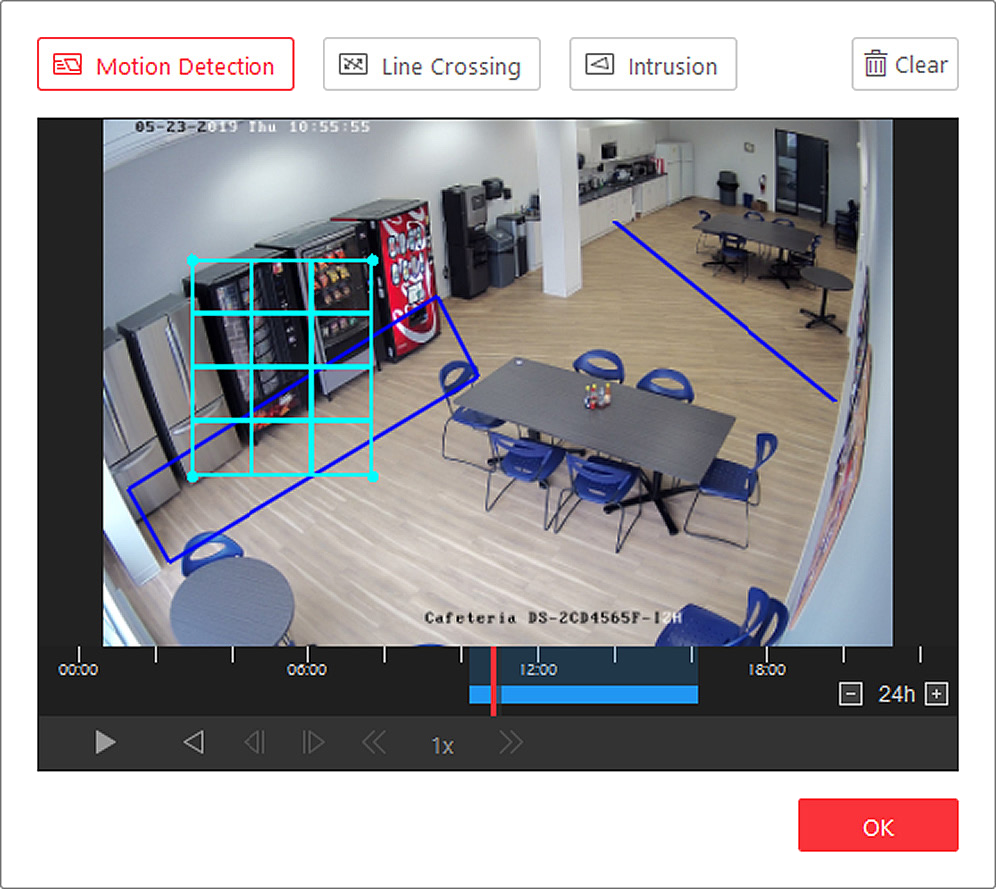 Drag the time bar to skim through video

Forward and reverse as fast as needed

Quickly find the events you are looking for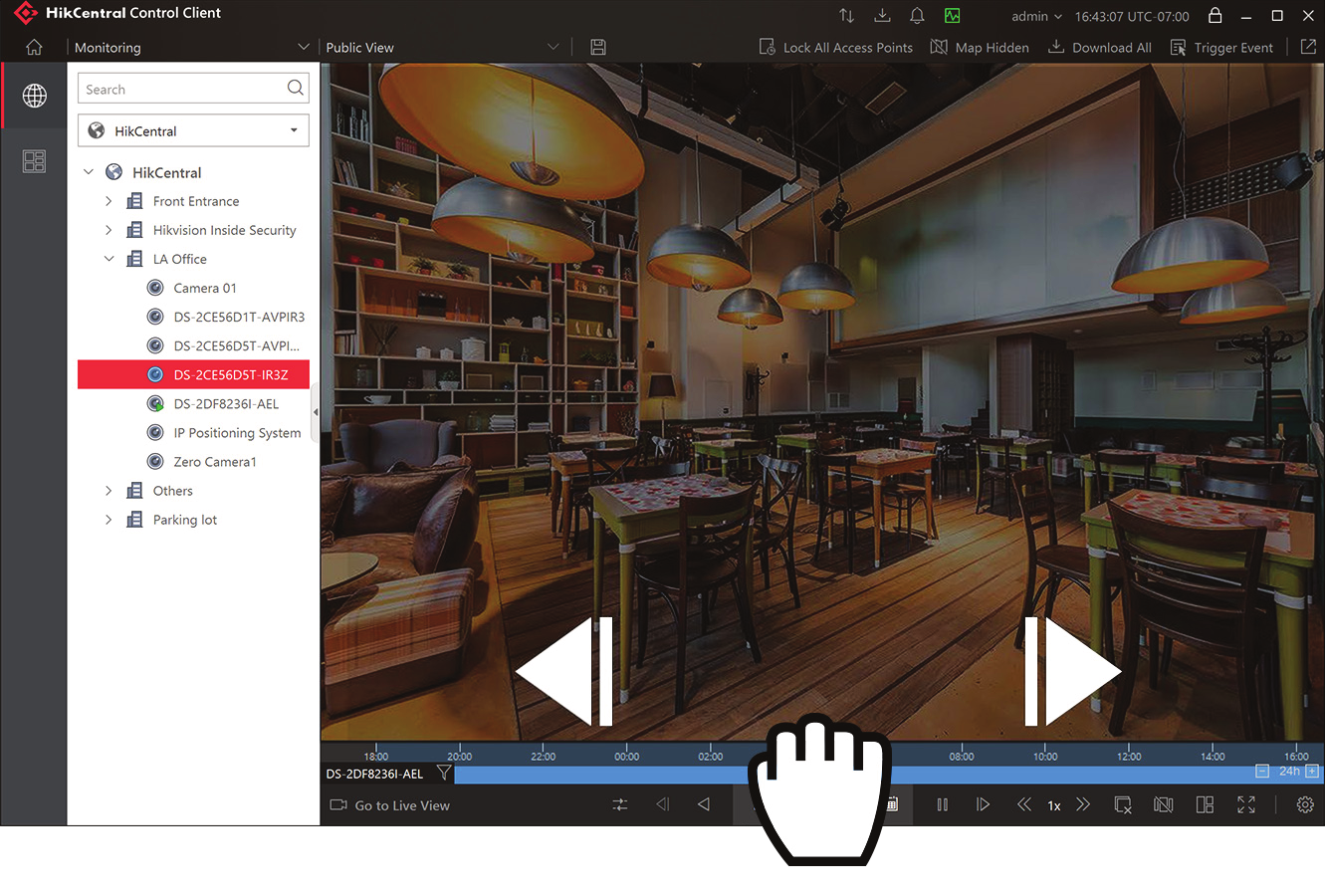 Export portable EXE, AVI or MP4 files with password protection

Merge multiple clips into one continuous video file

Export multiple channels as a single exe file