We are passionate about what we do
Talk to us. We'd like to work with you.
Turnstiles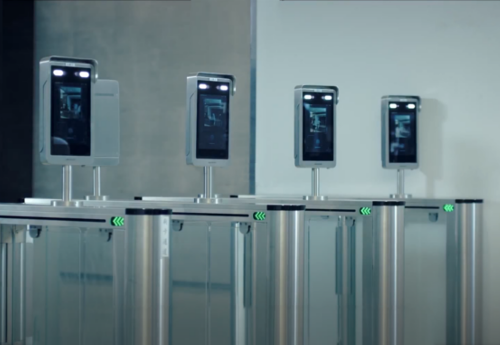 We provide Turnstile Installation and Maintenance in Manhattan, Brooklyn, Queens, Bronx, Staten Island and the surrounding areas.
Safeco Risk Control advises you through every step of the way. We offer turnstiles for all applications with optional facial recognition and/or temperature sensors. Facial recognition can speed up identity verification due to its touchless nature and the temperature sensors can detect people with an elevated temperature. Good placement is crucial for the best results.
Use infrared sensors to detect people

Barrier free option

Different options for access reader
Large

Offer greater security than other types

Variety of finishes
Mid Sized

Perfect pedestrian height
Approximately 39in high
Designed for quick ingress/egress

One way or bi-directional

Perfect for high traffic areas
Our company provides turnstile access control installation services for management offices, grade A commercial building, industrial, corporate and business clients.  Turnstile systems come in a variety of shapes and sizes such as : tripod, full height, optical, flap barrier, speed gate, glass door and swing gates. We work with the top brands in our industry and are one of the only professional integrator near you.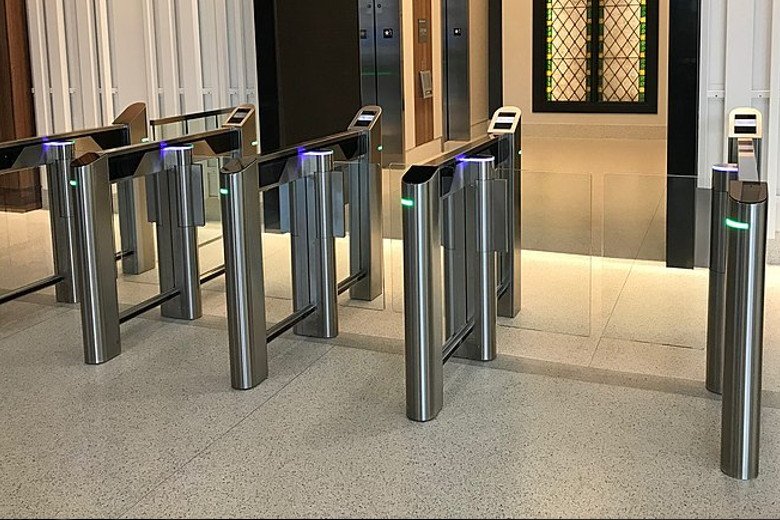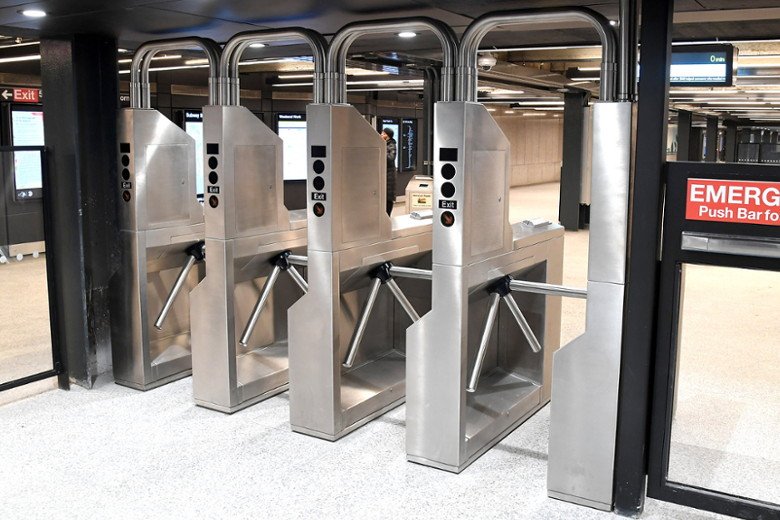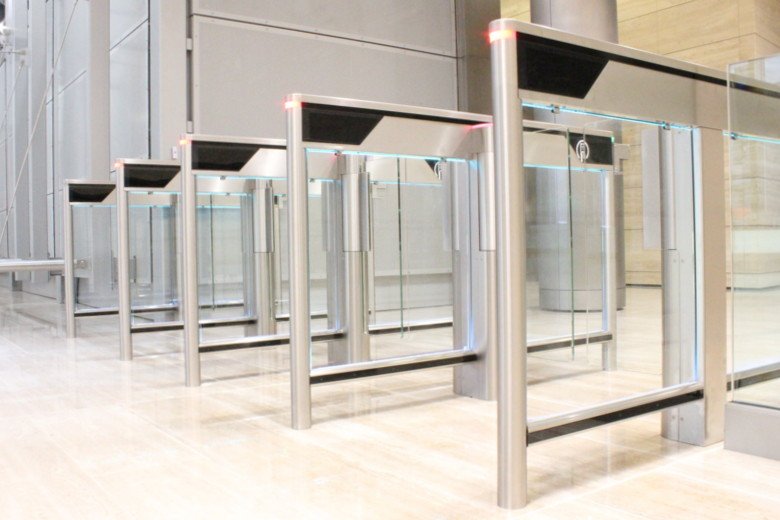 Additional Information:
What are Turnstiles?
 Turnstiles are a form of gate which allows passage of one person at a time. They can restrict passage if they have an authentication device attached to them or they can enforce one-way traffic so people cannot get back in once they have exited.  Originally turnstiles were used to allow humans to pass while keeping animals from exiting their pen. 
Uses for Turnstiles?
 In commercial security use, turnstiles aid in the attendance count and security enforcement because patrons enter in a single-file line making them easier to screen. When there are authentication devices affixed to the turnstile, unauthorized personnel cannot gain access to the restricted area.  Two way full-height turnstiles are used in the New York City metro to prevent people from entering without paying their fare. Exit-only full-height turnstiles are usually used in large commercial enclosed areas such as theme parks, zoos, or amusement parks to allow customers to leave while preventing anyone from entering. During the early 2000s in Moscow, Russia authorities installed turnstiles inside public transport in order to ensure everyone is paying their fare.