Face and Body Temperature Detection Access Control Terminal
SafecoGuard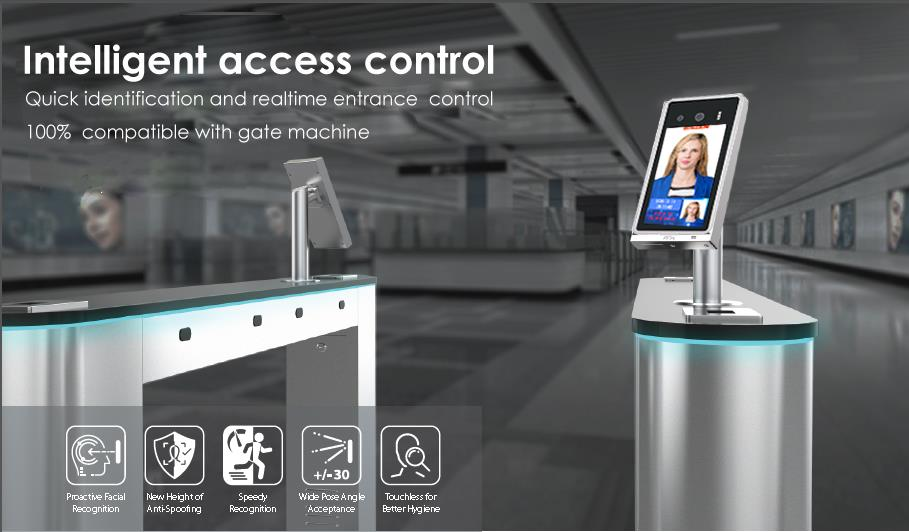 We provide Turnstile Installation and Maintenance in Manhattan, Brooklyn, Queens, Bronx, Staten Island and the surrounding areas.
Our state of the art terminal ensures your business is taking the necessary measures to increase your employees' health and wellness by decreasing the spread of germs. SafecoGuard features a highly accurate facial recognition and elevated body temperature detection technology. This technology screens employees and visitors every time they enter your premises.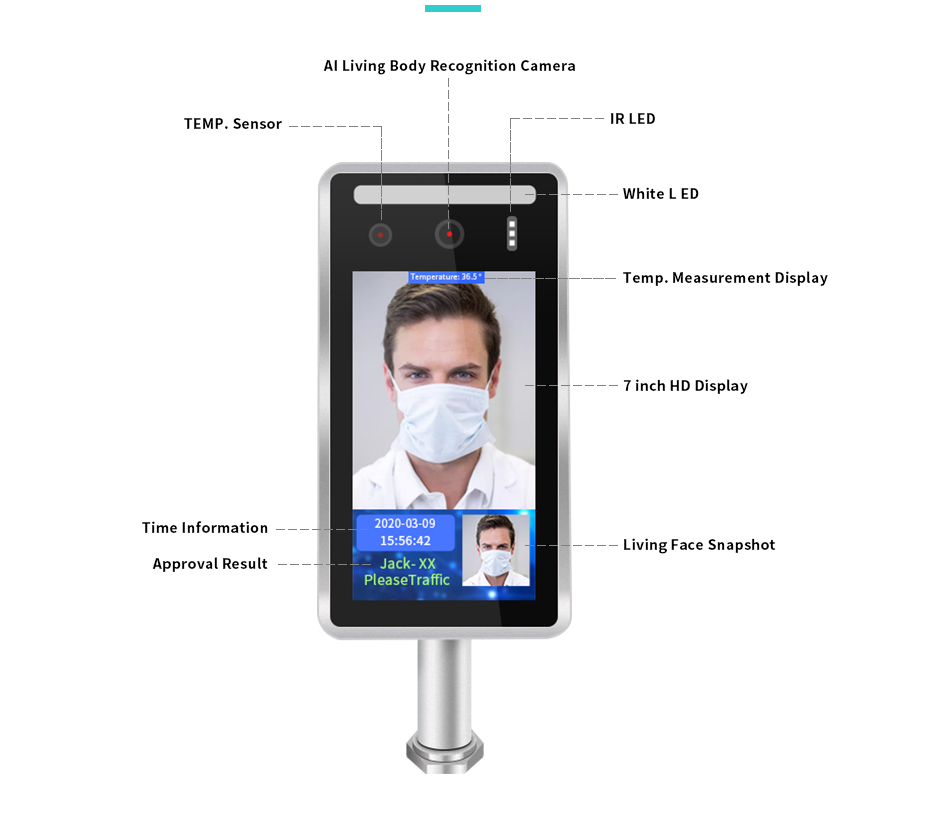 Large

Offer greater security than other types

Variety of finishes
Mid Sized

Perfect pedestrian height
Approximately 39in high
Use infrared sensors to detect people

Barrier free option

Variety of finishes
Designed for quick ingress/egress

One way or bi-directional

Perfect for high traffic areas
CURRENT THREATS:
With the spread of the new strain of Coronavirus (COVID-19) the Health and Security industries have reached a tipping point. These two industries cannot achieve the goals of containment and mass screening without coming together to find a viable solution. This device is a touch less, germ free, mass screening, identity management and elevated body temperature detection solution. Your employees on the front lines will thank you!
WHY NOW?
Infectious viruses and diseases such as SARS-CoV, Bird Flu (H5N1), Swine Flu (H1N1) all share common symptoms, the main one being fever. Implementing temperature detection now will help identify people who are possibly affected before they are able to spread it. Slowing down the spread of a flu or virus can save you money by giving you extra time to deploy your business continuity plan. The COVID-19 outbreak has taught us a the following: 
(1.)There will be other outbreaks 
The best thing to do is be prepared for them. 
(2). Businesses who are not prepared will not survive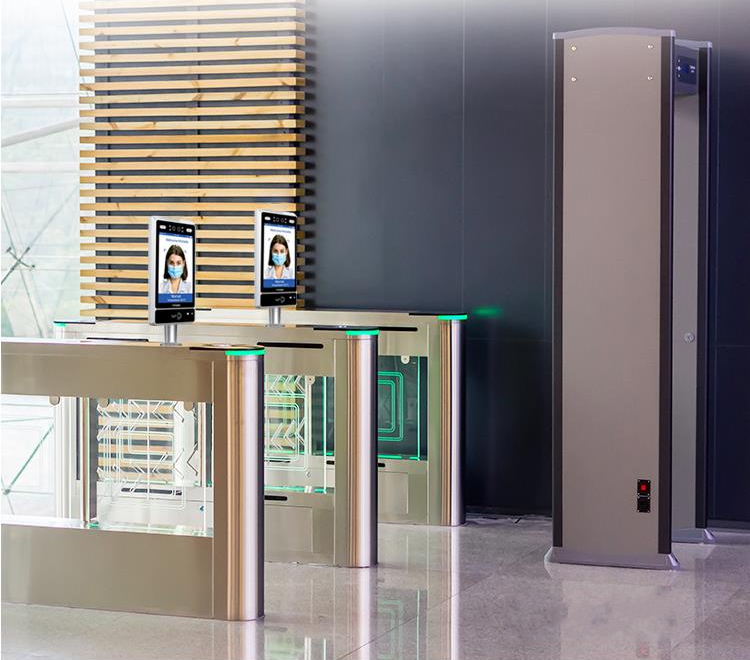 Many restaurants ceased all operations which wiped out their profits entirely. Due to this some will close their doors permanently. If there was a business continuity plan they would have been able to maintain a stream of income by restructuring their operations.
Our company provides turnstile access control installation services for private, residential, commercial, industrial, corporate and business clients.  Turnstile systems come in a variety of shapes and sizes such as : tripod, full height, optical, flap barrier, speed gate, glass door and swing gates. We work with the top brands in our industry and are one of the only professional integrator near you.